An Oxford Oracle Service
Fostering Innovative Leadership
The Oracle is always learning and it prides itself on its abilities to effectively impart knowledge as well as practical know-how. We provide diverse opportunities for individuals and businesses to enhance their capabilities, to navigate complex challenges, and to ultimately seize success. Here is an illustrative sample from our suite of offerings:
1. Courses in Business Critical Thinking
Fostering Strategic Thinking and Decision-Making
The Oracle collaborates with the University of Oxford's Department for Continuing Education to offer transformative online courses in
Critical Thinking for Business.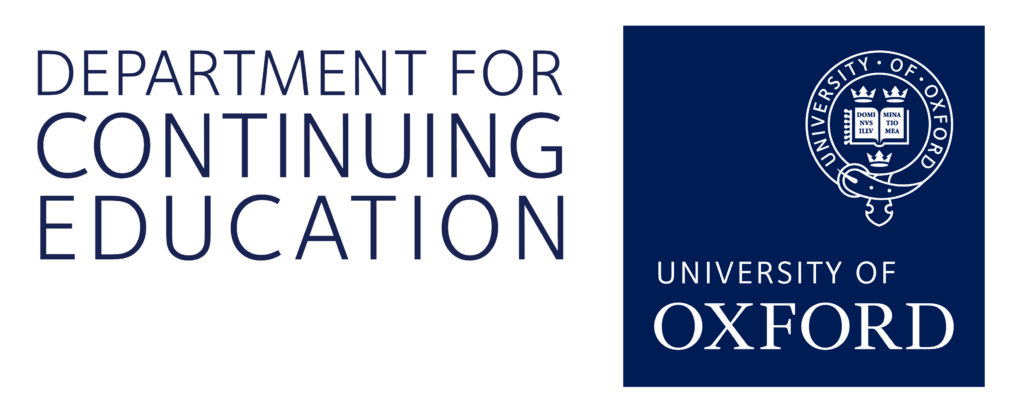 These and other courses are designed to sharpen participants' analytical and decision-making skills, equipping them to tackle complex challenges and make informed, strategic decisions. Courses cover a wide range of critical thinking topics, enabling participants to:
Analyze Complex Issues: Develop the ability to dissect multifaceted problems and uncover innovative solutions.
Enhance Decision-Making: Sharpen decision-making skills by considering evidence, implications, and alternatives.
Cultivate Strategic Thinking: Foster strategic thinking to align business objectives with long-term goals.
Delivery options include in-person courses conducted in Oxford, intensive programs over consecutive days, or courses that are broken up into half-day sessions for flexibility. Additionally, remote and hybrid delivery models are available, ensuring accessibility for participants worldwide.
2. Technology Transfer Courses
Equipping Innovators with Crucial Knowledge
The Oracle's Technology Transfer Courses empower individuals and organizations with the knowledge and strategies needed to navigate the complex world of innovation and intellectual property. These courses encompass a broad spectrum of topics, including:
(i) TT Fundamentals: Providing a foundational understanding of technology transfer principles and practices.
(ii) IP Strategy: Equipping participants with strategies for developing, protecting, and monetizing intellectual property assets.
(iii) Commercialising Digital Innovations: Exploring the unique challenges and opportunities of bringing digital innovations to market.
(iv) Commercialising Know-How: Strategies for monetizing intellectual assets beyond patents, including trade secrets and know-how.
(v) Valuation of Innovations: Techniques for assessing the value of innovative technologies and intellectual property portfolios.
Participants can choose between various delivery formats, including in-person courses in Oxford (including as summer programs) or remote delivery on client premises worldwide. The Oracle's hybrid model combines face-to-face and remote provision, offering flexibility to suit diverse learning needs.
3. Entrepreneurship Development Programmes
Empowering Entrepreneurs and Innovators
The Oracle's Entrepreneurship Development Programmes are meticulously crafted to nurture the skills, knowledge, and mindset required to excel in the dynamic world of entrepreneurship. These programmes address critical aspects such as:
Business Ideation and Concept Development: Guiding participants in refining their business ideas, assessing market opportunities, and crafting compelling value propositions.
Team Building: Facilitating the assembly of effective, dynamic teams and fostering a culture of innovation and collaboration.
Providing/Raising Capital: Assisting in securing funding and developing financial strategies for sustainable growth.
Providing Leadership: Cultivating leadership skills to navigate challenges, make strategic decisions, and inspire teams.
Harnessing Shared Resources: Encouraging collaboration, resource sharing, and leveraging the collective expertise, technology, and infrastructure.
Profitable Exit – Optionally and Only if the Time is Right: Strategic planning for the future, including considerations of profitable exits through acquisitions, mergers, or IPOs when the timing is optimal.
4. Mentorship
Guidance from Experienced Innovation Managers and Business Leaders
The Oracle offers mentorship programs that involve working side-by-side with aspiring innovation managers and recent business leaders. Experienced mentors provide guidance, share insights, and offer strategic advice to mentees, fostering their personal and professional growth.
5. Business Introductions
Unlocking Opportunities Through Strategic Connections
The Oracle facilitates valuable business introductions, connecting clients with potential customers, partners, and potential acquirers. These connections can open doors to new markets, collaborations, and growth opportunities.
6. Business and Cultural Tours
Exploring Global Markets with Expert Guidance
For international clients seeking to enter markets where the Oracle is active, the Oracle offers business and cultural tours. These immersive experiences provide participants with valuable insights into target markets, connecting them with local businesses, stakeholders, and cultural nuances.
In conclusion, Professional Development and Mentorship Consulting services offered by the Oracle are designed to empower individuals and organizations with the knowledge, skills, and strategic guidance needed to thrive in today's competitive landscape. Whether through critical thinking courses, technology transfer programs, entrepreneurship development initiatives, mentorship, business introductions, or immersive cultural tours, these services foster growth, innovation, and leadership excellence. With flexible delivery options that include in-person, remote, and hybrid models, the Oracle ensures accessibility and customization to meet diverse learning and development needs worldwide.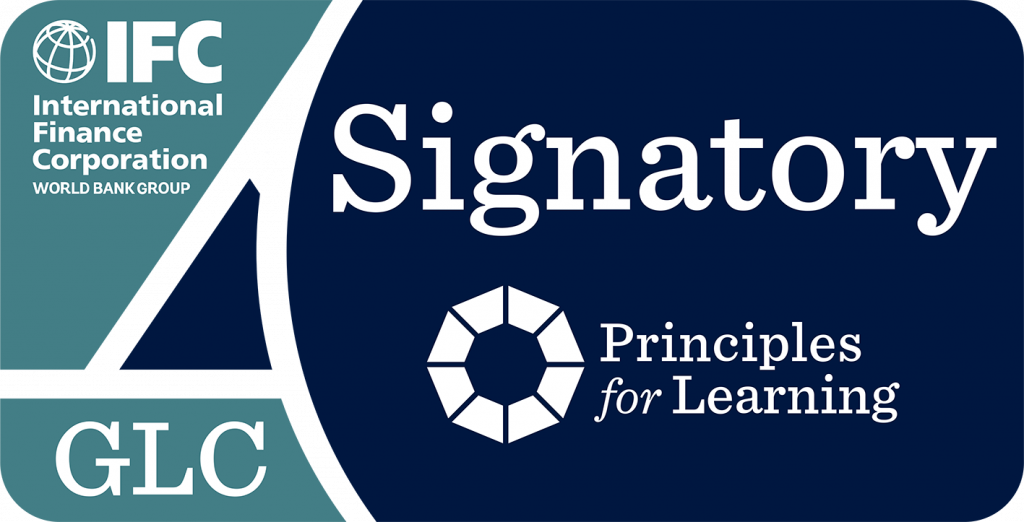 As a Signatory to the International Finance Corporation's Principles for Learning, the Oracle upholds a commitment to excellence in the realm of professional development and mentorship. Additionally, our Prior is a founding member of the Advisory Board.
The Oracle's is dedicated to fostering a superlative learning experience and promoting best practices in the industry. With flexible delivery options that include in-person, remote, and hybrid models, the Oracle ensures accessibility and customization to meet diverse learning and development needs worldwide.
To explore the possibilities, please get in touch: